Investors of Jasmine Garden project on the Thailand island on The World development have been offered a full refund by the developer through promissory notes, maturing in 2015.
Imtiaz Khoda, project representative, Jasmine Garden Ltd, told this website that the project had had not been cancelled, but is "on hold."
"Jasmine Garden located on the Thailand island of the World is not a cancelled project and is currently on hold.
"During these challenging times in residential real estate, it is important to adopt a flexible approach to the issues at hand in order to present viable solutions to the current purchasers in the project.
"In close co-operation with Rera, we have offered a number of attractive solutions to current purchasers, inclusive of a full refund in the form of a promissory bond, maturing in 2015," he added.
Media reports earlier said the Jasmine Garden project was on the verge of being cancelled by the Real Estate Regulatory Agency (Rera), the regulatory arm of Dubai Land Department.
The company has invested over $12.5 million in the project and does intend to develop the project in the future.
Khoda clarified further it was Jasmine Garden Ltd that had bought the island for $20 million.
He added that although there were some current issues relating to overall infrastructure and logistical challenges, they had the confidence in the master developer in the longer term and have maintained an ongoing dialogue with them.
Jasmine Garden is a 5-star residential island resort, with nine beach villas, 10 water villas, 56 studio and 56 one-bedroom loft units. The World development consists of 300 islands reclaimed from the sea in the shape of the world map. It will cover approximately 931 hectares and add an additional 232km of beachfront to Dubai's coastline.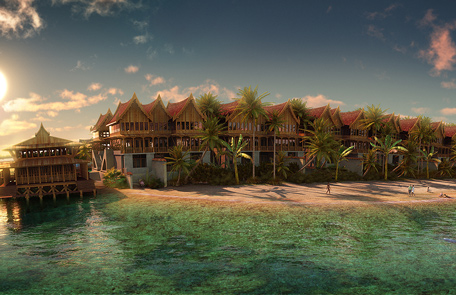 The islands were sold by invitation only and range in price from $20 million (Dh73.4m) to $50m.
Of late, a number of island owners are struggling to meet their payment obligations and have put their islands for sale.
Nakheel, the master developer, previously disallowed flipping, but later said owners can sell the islands if their contract allowed so.
The development comprises five types of island communities: Estate Islands, Mid Density, High Density, Commercial and Transportation, and Resort Islands.
The World will host a collection of villas, apartments, resorts, restaurants and retail outlets set amid a range of beaches, boating and other leisure opportunities.
Source: emirates247
2527 total views, 1 so far today